RITM OKB ZAO was founded in 1980 with the main activity of developing and manufacturing of medical devices.
The Company and its manufacturing facilities are based in Taganrog, a small beautiful city in the South East of Russia. Approximately 100 employees work full time for RITM, majority of whom are shareholders in the Company.
RITM OKB ZAO is the inventor and patent holder of the famous SCENAR technology and devices. The technology is derived from the participation in the Russian National Program of space research during the 80's. The main task of RITM was to develop methods and means of correction of the psycho-physiological state of healthy people (astronauts, pilots, elite athletes, etc.). The first device prototype was manufactured in 1976 and after several modifications and improvements, the SCENAR technology was born.
Since 1999, the Company has established offices in Europe, Australia, USA and Canada providing easy access and improved support for their products.
Our small but very efficient team come from the engineering and healthcare fields and speak several languages including Russian. This makes a perfect mix of knowledge and qualities that results in high quality support on every level of the organization.
RITMSCENAR OKB, Inc. is dedicated to providing high level services and customer support that include: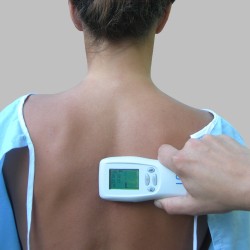 – Expedite deliveries of the full range of RITM OKB products
– Sales and marketing support
– Flexible purchasing options
– Product training and support
– Quick warranty and non-warranty support
RITMSCENAR is clinically safe and effective, U.S. Food and Drug Administration (FDA) approved.
RITMSCENAR OKB, collectively, hold the exclusive rights to import throughout the United States, a series of non-invasive electro neuro-regulation devices (sold under the brand name RITMSCENAR).